Nothing is lost, everything is transformed.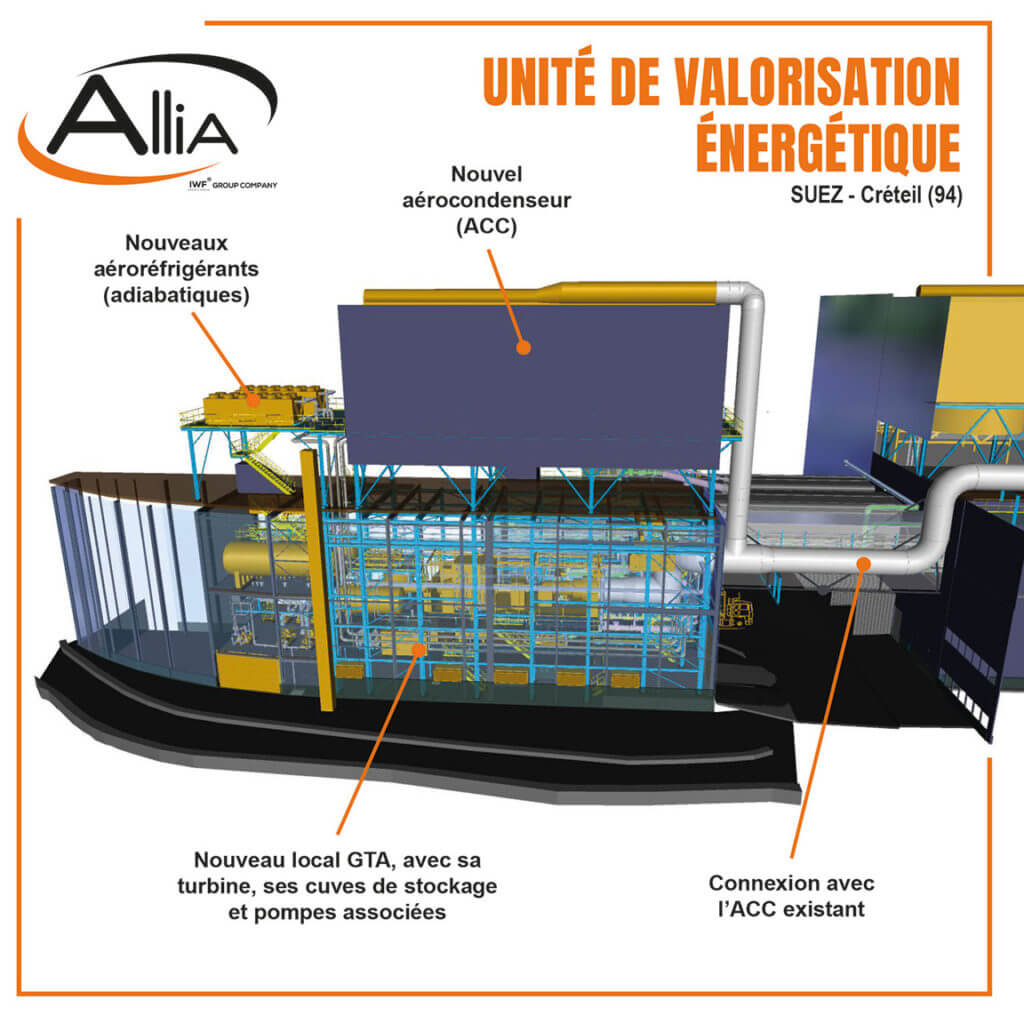 Recovering and reusing the energy produced by household waste combustion is the primary objective of the Energy Recovery Facilities which have gradually emerged in France in recent years.
In 2018, SMITDUVM entrusted SUEZ with the construction and operation of a new production line on its Créteil's facility. Today, two boilers are in operation and allow the combustion of household waste to produce electricity and steam for the town of Créteil.
And what is the role of ALLIA?
Selected tenderer by the engineering firm SEPOC, ALLIA has been commissioned to manufacture and install a turnkey BOP for the new part of Créteil's recovery facility. Its recent experience with the recovery facility of Ouarville (28) or even the biomass cogeneration plant of Novawood (54) have enabled ALLIA to earn the trust of its end Client: SUEZ.
The BOP supplied by ALLIA will interconnect the various elements of the new part of Créteil's Energy Recovery Unit, i.e.: the new boiler, the 30 MW turbine and the aerocondenser. A succession of tanks, pumps, pipes, valves and associated instruments will facilitate the generation of electricity to power the French electricity grid and medium pressure steam required for the urban heating network as well as the facility's internal needs.
Following the signing of the order in January 2022, the project is currently in the design study phase. Installation on-site should take place in May 2023 for commissioning in October 2024.
See you next year to discover the site work.