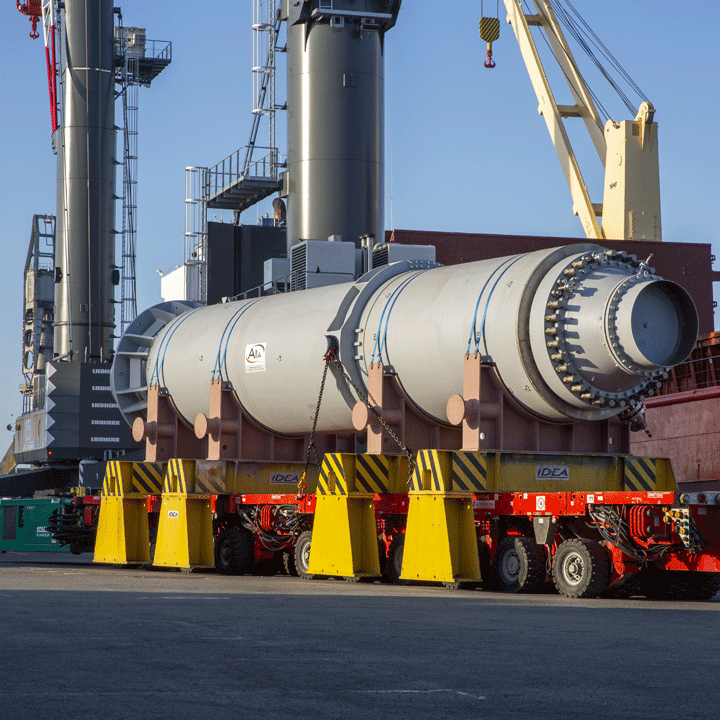 Life Sciences
Carbamate Condenser
In 2019, an Eastern European Client commissioned ALLIA to replace one fertiliser factory carbamate condenser. This very high-tech tubular heat exchanger has required 2 years' design studies, supply and manufacturing. The main challenge was the use of specific materials and fabrication standards to enable the equipment to resist the extreme corrosion of carbamates (carbon steel would withstand only a few hours of contact). It was therefore compulsory to use specifically modified and elaborated austenitic stainless steel for this application which can only be made-to-order. Furthermore, this grade of steel requires very specific welding parameters in order to maintain the welding anti-corrosion properties (ferrite rate, inter-pass temperatures, filler metal, heat treatment, etc.)
In addition, a second technical challenge faced Allia's team as the size of the condenser was rather exceptional: 16 metres – 160T.
AN EXCEPTIONAL PROJECT
Eastern Europe
Objective? Design and manufacturing of a high pressure carbamate condenser.
Weight: 160 tonnes
Height: 16 m
Diameter : 2,60 m
12 mm lining
6828 automatic orbital welds
High thickness flange
Workshop manufacturing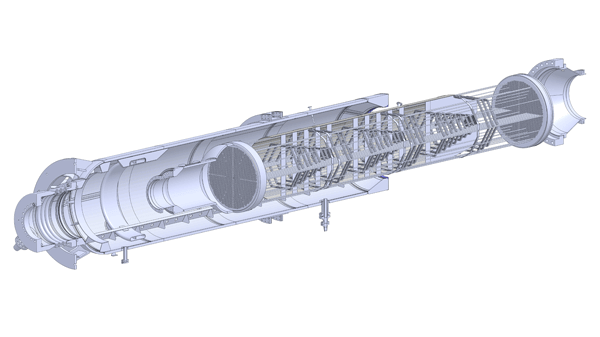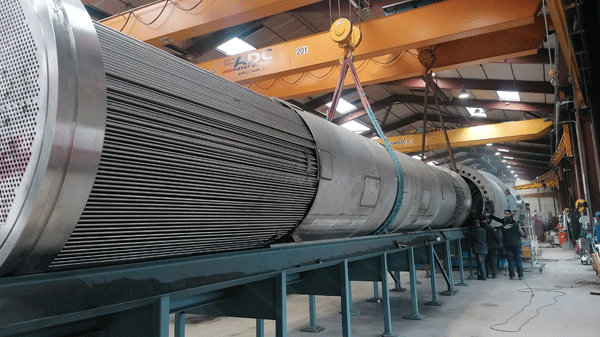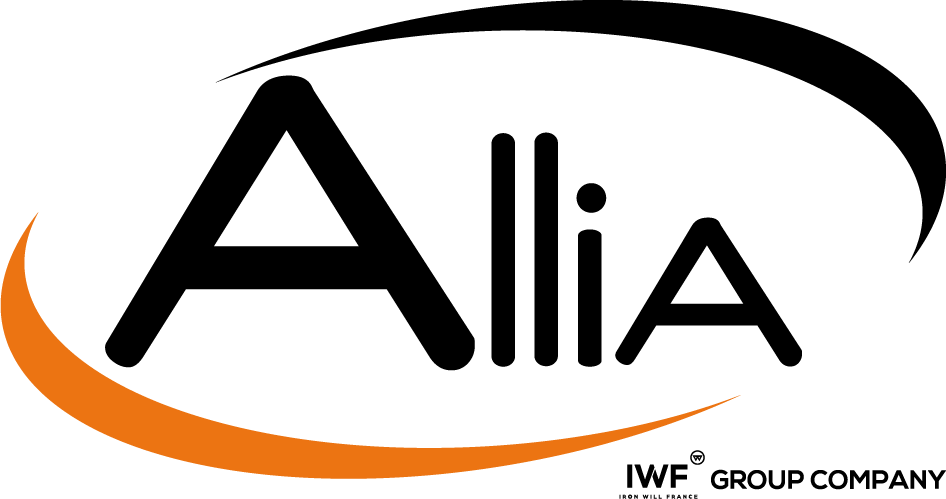 A reference by

ALLIA
Specialising in the design, manufacturing and installation of process equipment and units.
Discover the subsidiary