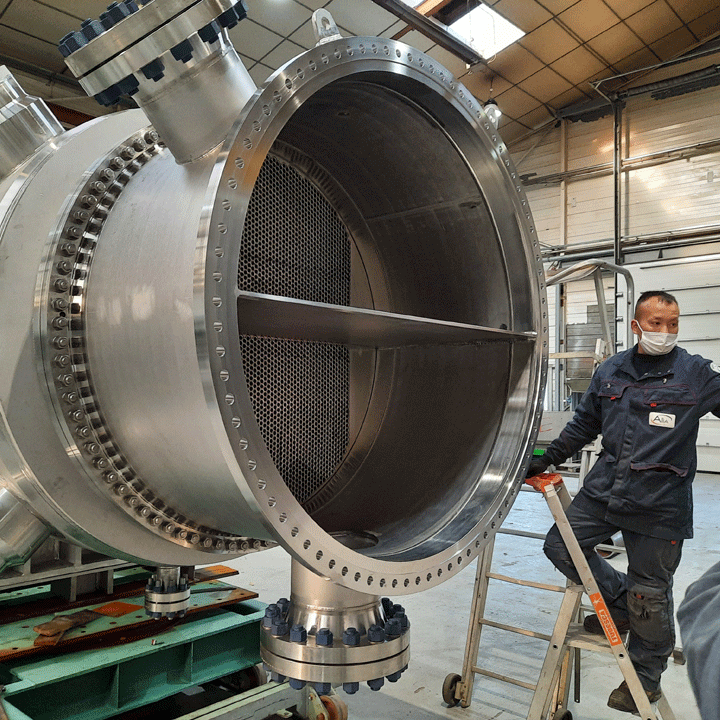 Energy
Energy Recovery Facility Exchangers (ERF) - Flamanville
After more than 2 year design studies and manufacturing in our workshops, the two energy recovery heat exchangers were added to the Flamanville EDF nuclear power plant infrastructure.
Intended to cool down the recovered demineralised water with the SRU circuit's seawater, the heads, plates and tube bundles have been fabricated in super duplex UNS S32750. The shell is in 316L stainless steel. In 2 years and despite disruptions linked to the pandemic, ALLIA managed thermal sizing, mechanical calculation, supply, manufacturing and delivery.
Crucial to Flamanville's EPR start-up, this equipment was given particular treatment by the Client until the end. In order to "de-risk" the EPR's start-up process, EDF decided to validate the thermal performance of the exchangers before their installation in the depths of Flamanville. This is a first for an exchanger of such power, which could be renewed for the next EPR whose construction has just been announced.
SUPPORTING THE TECHNOLOGY OF THE FUTURE
FLAMANVILLE - FRANCE
Objective? Designing two exchangers capable of cooling the energy recovery unit's demineralised water using the seawater from the SRU circuit.
Presentation of the equipment for our Client EDF Flamanville France:
Diameter: 1500mm
Length: 8000 mm
Empty weight: 32 tonnes
3800 exchange tubes
Performance tests in workshop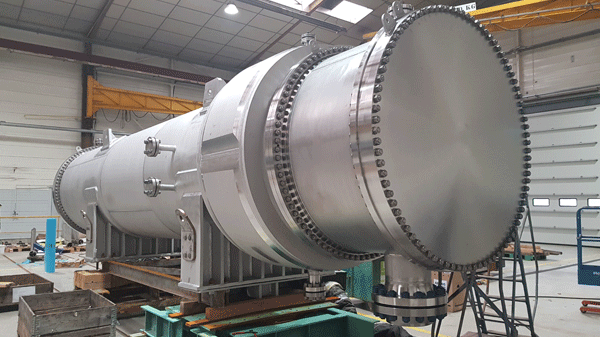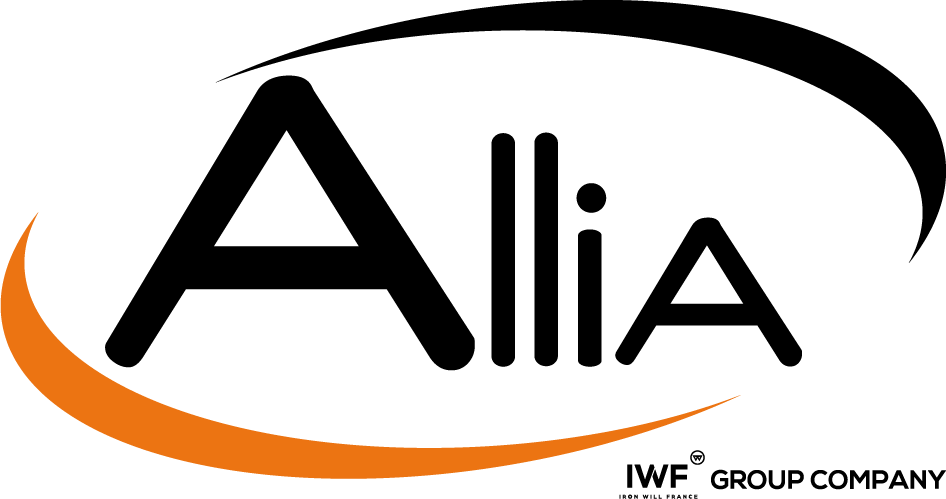 A reference by

ALLIA
Specialising in the design, manufacturing and installation of process equipment and units.
Discover the subsidiary