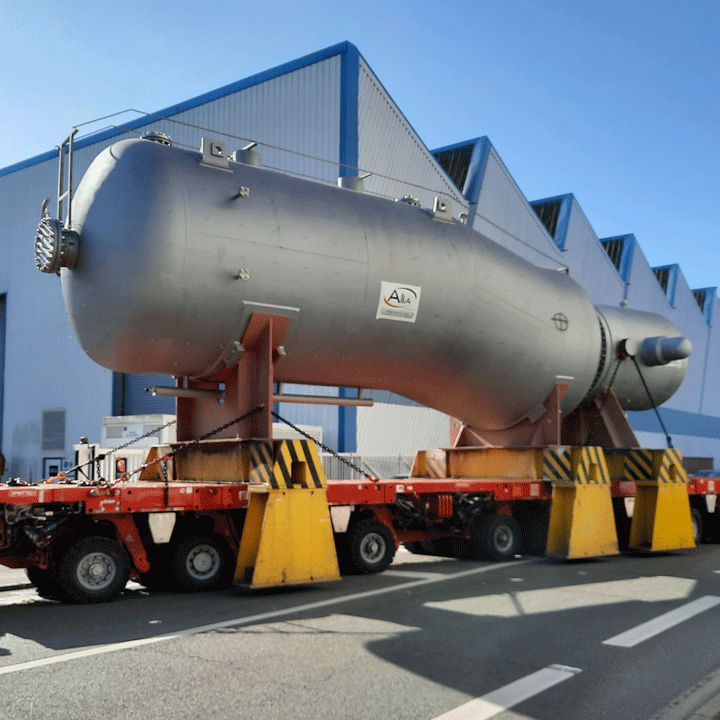 Life Sciences
Tubular exchanger - Eastern Europe
ALLIA, subsidiary of the IWF Group is a skilled manufacturer of tubular exchangers, hence an Eastern European Client's request to quote for such equipment destined for the fertiliser market and used to heat up ammonia.
This was a real technical challenge given the material used. The corrosion-resistant alloy steel used is very susceptible to cracking especially during welding. Therefore, the metal had to be heated before and after welding in order to avoid any risk of cracking during cooling. For this project, ALLIA has invested in a Lincoln submerged arc welding pole, enabling regular and homogeneous weld seams.
Moreover, the shape of the shell is a fine example of ALLIA's expertise.
BESPOKE AND ATYPICAL
EASTERN EUROPE
Objective? Designing and manufacturing a tubular exchanger.
Empty weight: 122 tonnes
Length: 14 m
Shell Diameter: 2240 mm
Shell thickness: 220 mm
Tubeplate thickness: 510 mm
U Tube bundle 982 tubes Ø22 thickness 3.5 – Heat exchange area : 625 m²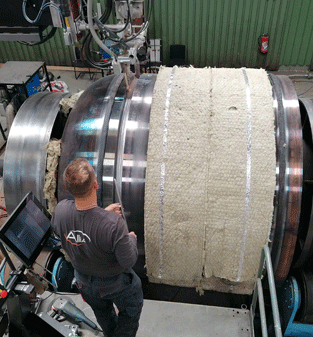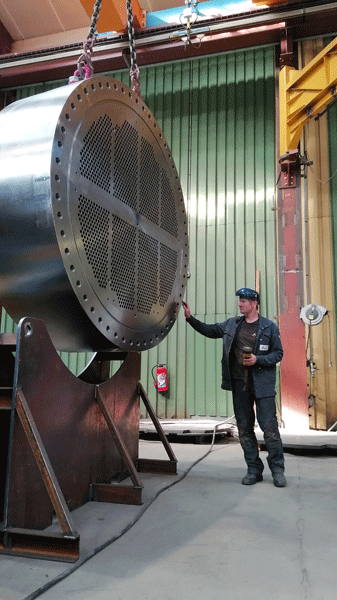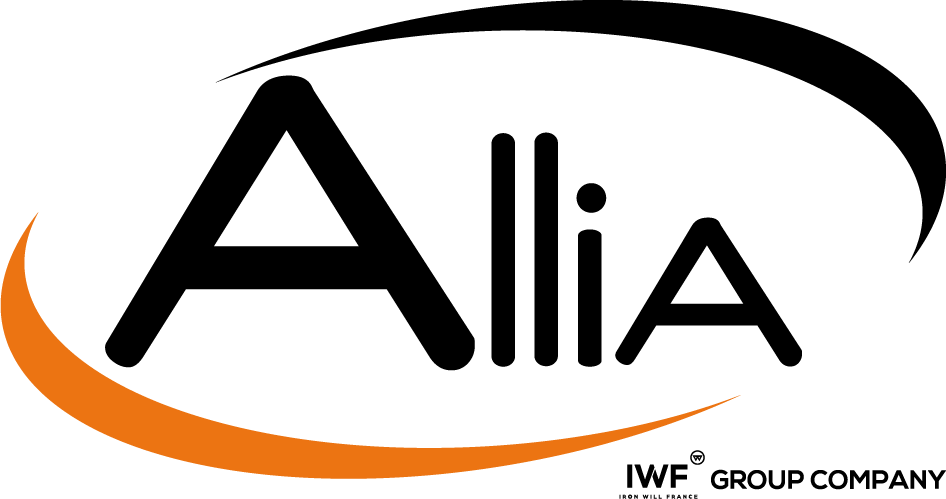 A reference by

ALLIA
Specialising in the design, manufacturing and installation of process equipment and units.
Discover the subsidiary